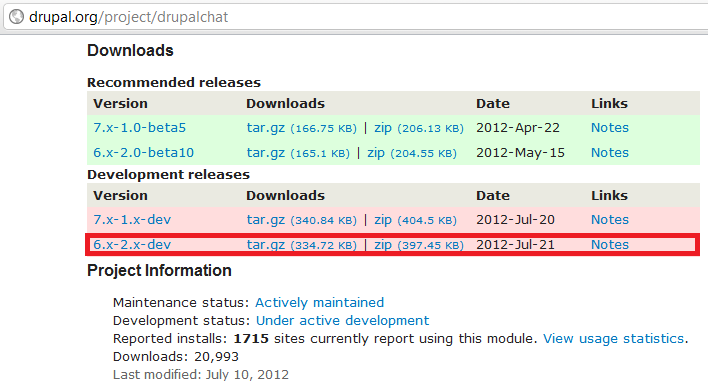 Step 2 - Enable only DrupalChat module at admin/build/modules as shown below.

Step 3 - Set the access drupalchat permission for authenticated users at admin/user/permissions.
Note - You also need to download and enable session_api

module in order to enable chat for anonymous users.

Step 4 - Download jQuery_update module and copy it to sites/all/modules. Enable the module at admin/build/modules.
Step 5 - Next, you need to generate an API key in order to use our servers securely with your website. To do so go to https://iflychat.com and signup to create a new account.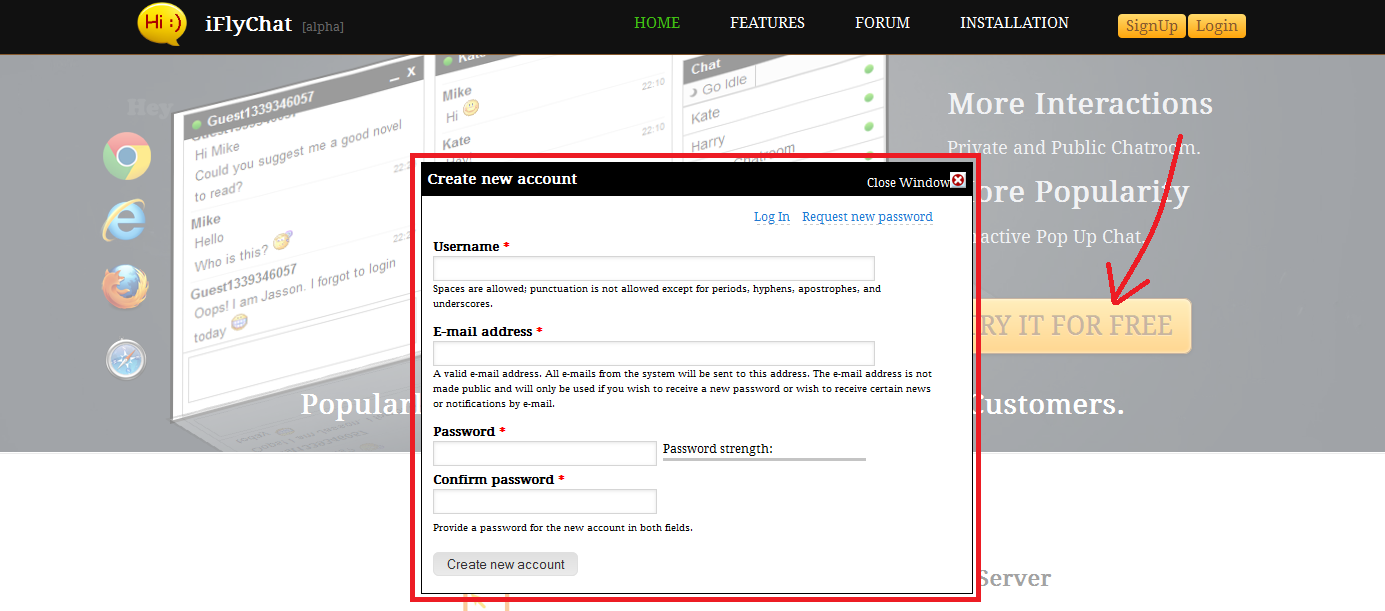 Step 6 - Now, go to Dashboard and

Generate a new API key for your domain name.



Step 7 - Copy the newly generated API key.

Step 8 - Next, go to admin/settings/drupalchat (on your website) in order to configure DrupalChat module. Select iFlyChat Servers as the polling method. This will allow your website to use our servers for processing chat requests.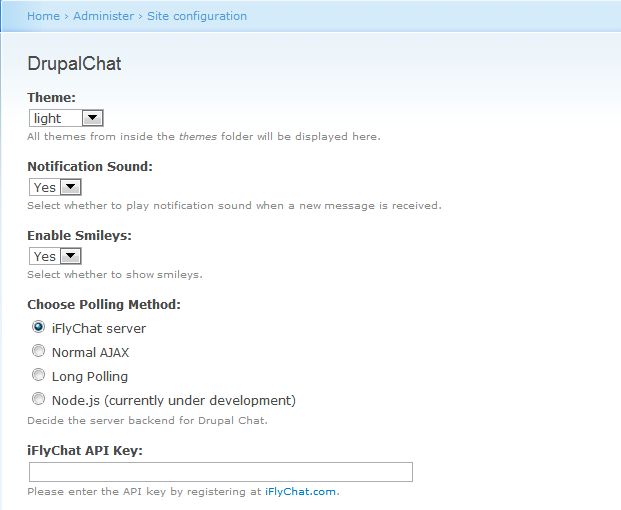 Step 8 - Paste the API key in your website's DrupalChat configuration page.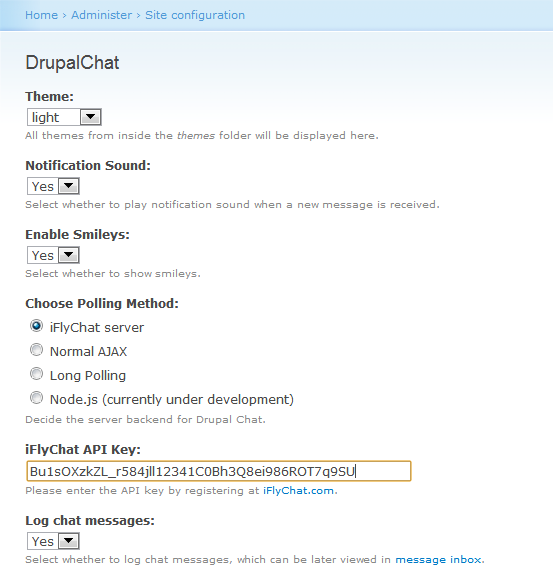 Click on Save. That's it!