Step 1 : Go to https:// www.2co.com.
Step 2: Please input your order number or card information and billing email as shown in screenshot below. You can find your order number in the mail which you must have recieved from 2CO when you placed order with iFlyChat. In case you don't have that mail, then please write a mail to us at support@iflylabs.com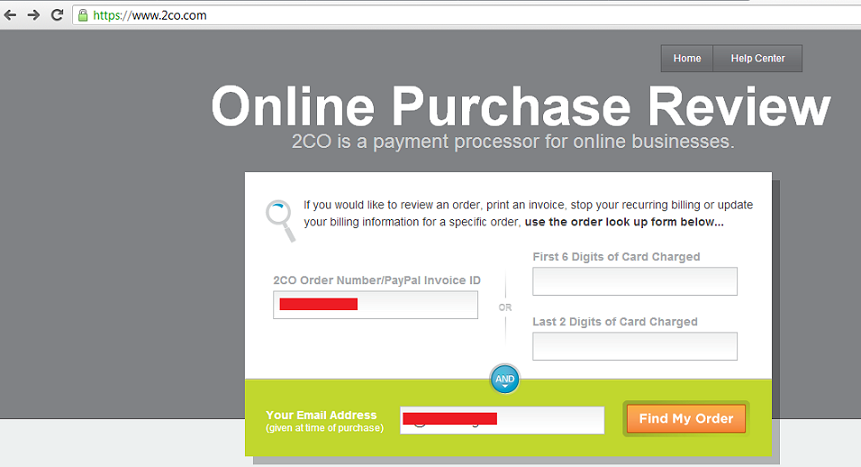 Step 3: Click on 'Find My Order' Button.
Step 4: You can view all invoices and change/view billing card information in next page.