In our continued effort to improve chat user interface and enhance user experience, we have increased the size of our chat window. Many customers have suggested us to increase it's default size. We tested this further and observed that we can increase it's size by 10% without comprising on the fact that it may cover too much site content area.
Here is how new chat window would look: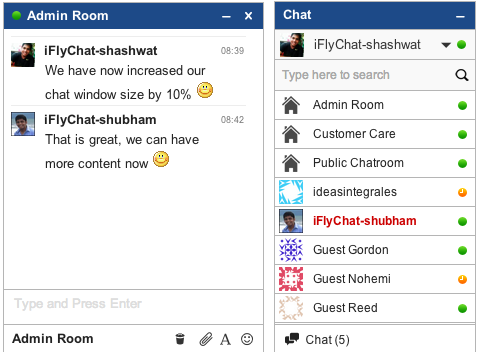 This would allow for more content inside chat window, thereby making it easy to follow conversation even when a lot of users are chatting in a room.