Many WordPress customers have requested us to provide integration with BuddyPress plugin. BuddyPress plugin provides social networking capability to WordPress sites. And, it is widely used by WP sites for this purpose. It naturally follows for a chat plugin to provide integration with this functionality.
The new update of iFlyChat plugin for WordPress (released today) detects automatically if buddypress plugin is installed, and if so, then it automatically uses BuddyPress avatars and profile links in the chat.
Below, there is a sample screenshot: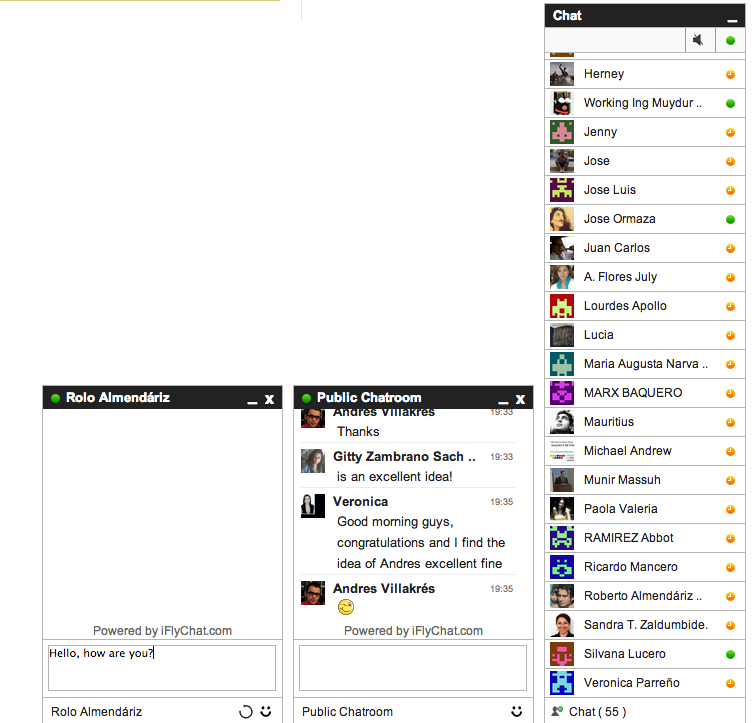 WordPress site admins, please update iFlyChat plugin now! If you haven't tried out chat yet, then do so now - https://iflychat.com/installation-choose-cms!