It is now possible to access the complete message history of a chat conversation directly from within popup chat window or embedded chat room. You may now load previous messages incrementally by navigating to the top of the thread.
In our web app, simply click on "load more messages" button and the chat would automatically show you previous 15 messages. You may continue to do so again and again until there are no more chat messages to load. :)
In our browser-based mobile app, you don't need to tap on any button to load previous messages. Just scroll to the top in the chat view and the chat app auto loads the previous messages. :)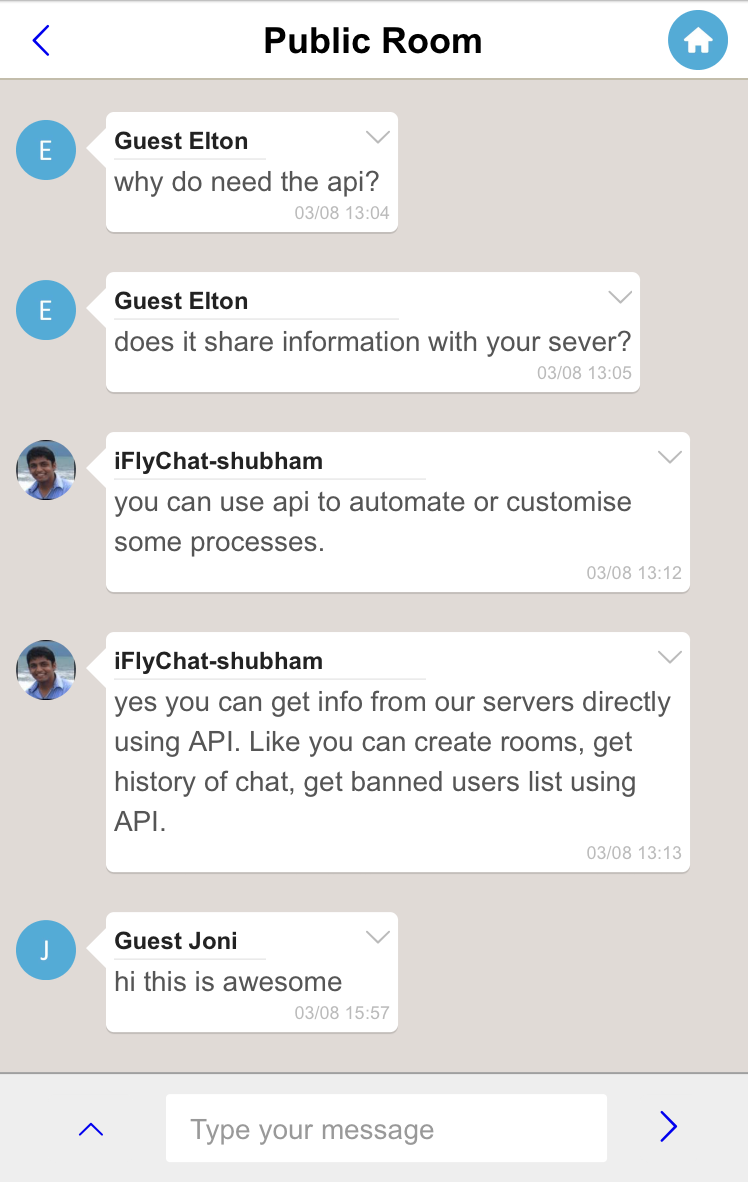 How to get this update? Our chat application is cloud based. Hence this update is immediately available to everyone! ;)
The duration of chat history depends on the plan you are on. The details are as follows:
Enterprise Plan - 6 months
Professional Plan - 3 months
Basic Plan - 1 month
Free Plan - 1 week
The ability to review chat history directly from within chat app would allow users to follow-up any conversation that takes place when they were offline. We are working to index the chat archive and make it searchable. This functionality would be available later this year.
Got a question? Join us in chat. We would love to hear from you!